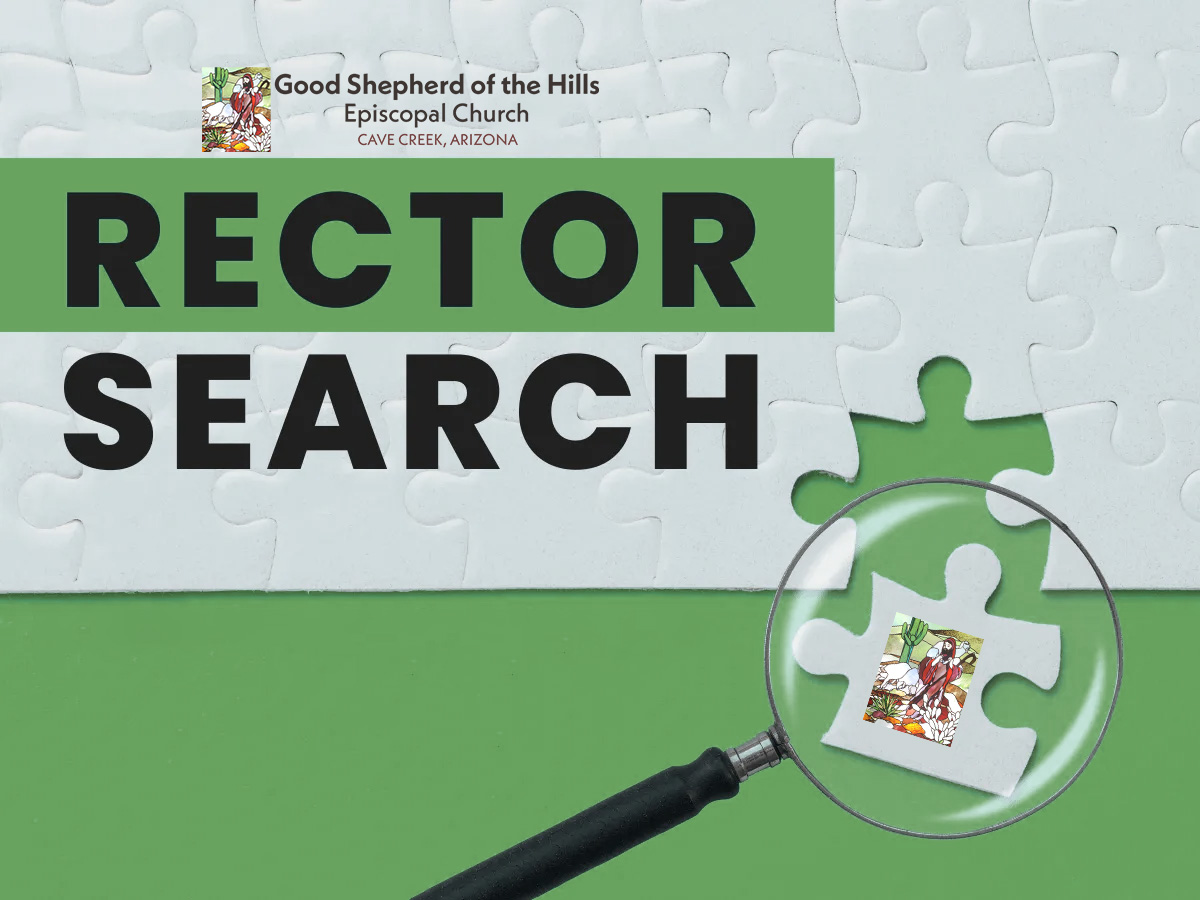 A Prayer for a New Rector
Almighty God, giver of every good gift: Look graciously on your Church, and so guide the minds and hearts of the Search Committee and the Vestry as we seek a new rector for Good Shepherd Church, that we may receive a faithful pastor, who will care for your people and equip us for our ministries; through Jesus Christ our Lord. Amen.
Rector Search Team
Beth Hatcher, Team Member

Barbara Popejoy, Team Member

Trudy Rhoades, Team Member

Janet Beason, Diocesan Consultant
All applications for the position of rector of Good Shepherd Church will be sent to the diocese for their review.

The diocese will share with the search committee all potential candidates for our rector.

The search committee will review the candidate applications and will follow up with interviews and reference checks.

The search committee will present to the vestry the potential candidates' applications to the vestry.

The vestry of Good Shepherd Church will determine if any one of the applicants will be a good fit for our congregation.

Once the vestry has determined that such a person has been found, in consultation with the Bishop, they will offer a call to that person to become our next rector.
FAQs
The Search Committee and the Vestry will provide updates to the congregation as we progress through this transition. We ask that you keep our church leadership and fellow members of the parish in your prayers during this time.